This week in knoxite - Week 15/2020
Hello and Welcome to our first ever weekly blog post about the latest developments in the knoxite project.
There were a lot of exciting changes in the project this week:
On the development side of things…
You can now use a WebDAV-backend, which also supports ownCloud and Nextcloud servers (by @craftamap)
We added a brand-new Microsoft Azure File Storage Backend (by @mahartma)
Restoring snapshots now supports the -c / --exclude flag (by @penguwin)
Binaries and packages are now created with go-releaser (by @muesli)
Various other small changes & bugfixes (by @muesli)
On the "meta" side of things…
Thanks to the effort of the entire team, we managed to jump-start our webpage knoxite.com. You're probably not surprised as you're reading this blog post on it, aren't you?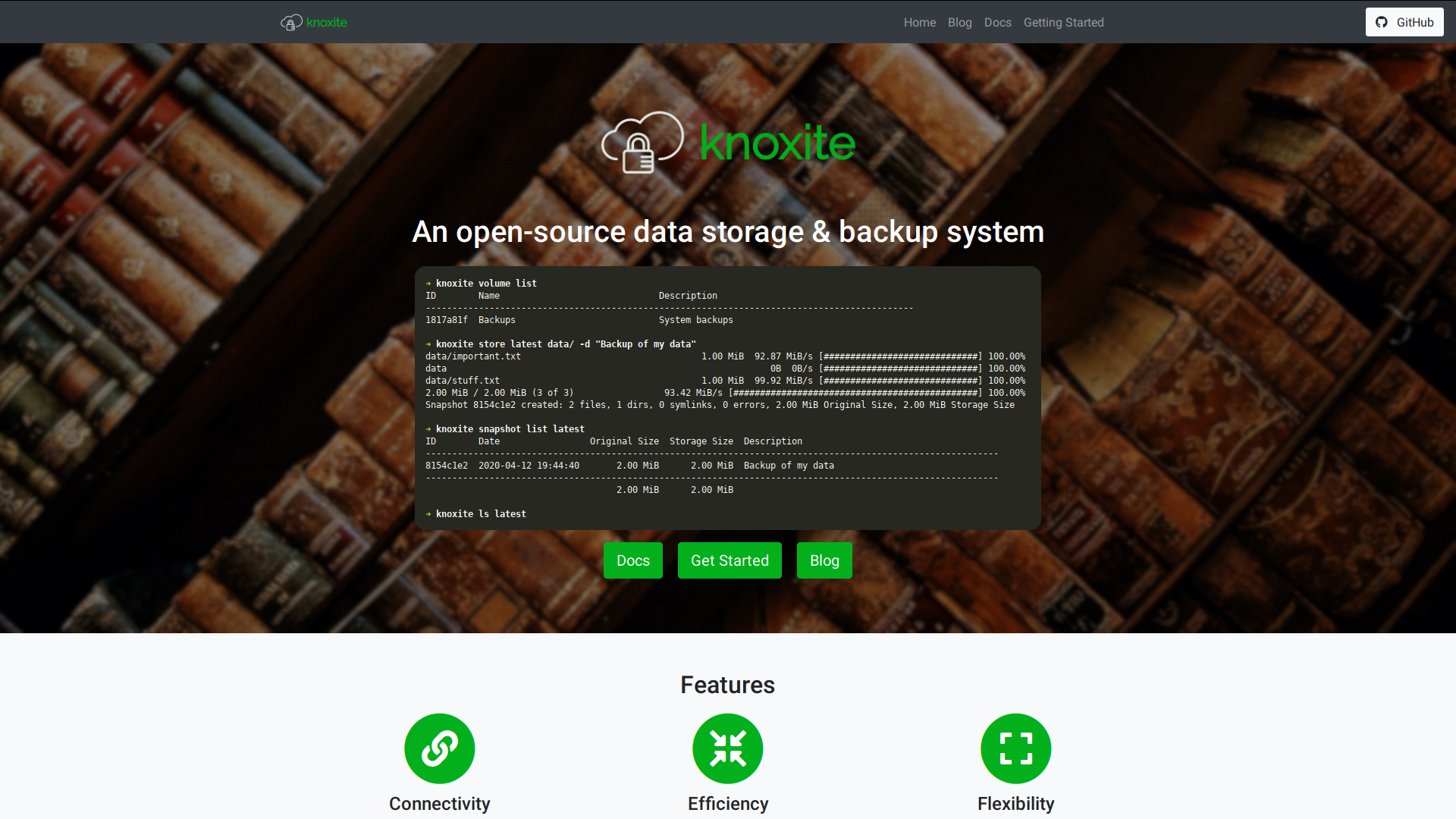 Not only does it contain all kinds of information about the project itself, we also put up a Getting Started guide. Check it out and start backing up your data safely and reliably with knoxite! No more excuses!
We're also continuously working on improving our documentation. Looking for help and can't find the information in the docs? Join us in the chat and let us know!
That's it for this week!